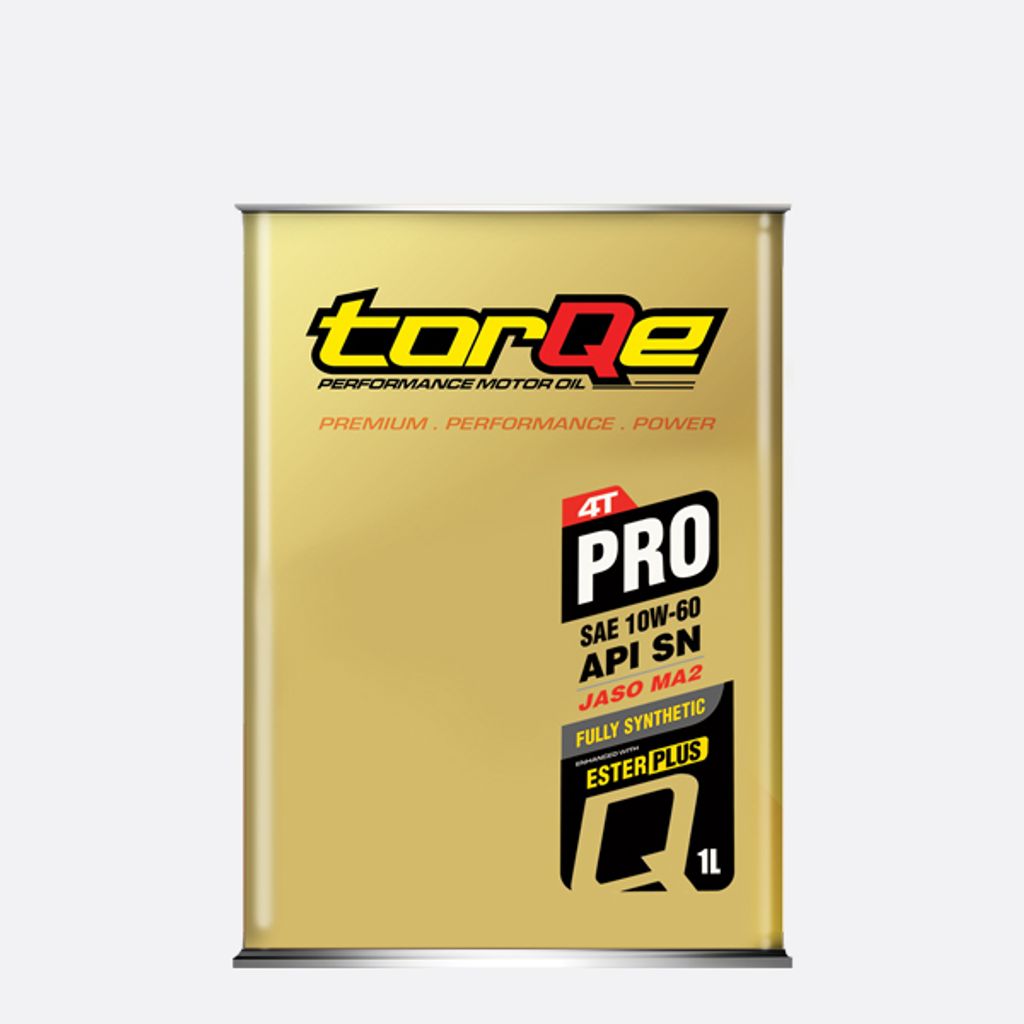 4T torQe PRO SAE 10W-60 (Fully Syn) 1L
4T torQe PRO 10W-60 superbike oil is recommended for high performance superbikes equipped with liquid-cooled or air-cooled four-stroke motorcycle engines of leading Japanese, European or American made on dry/wet clutch.
Its unique Heat Stabilizer Formula with Ester Plus greatly withstands extreme thermal stress, prevents viscosity breakdown and oxidation in high engine speeds and high heat-loads operating conditions.
torQe is recommended for V-Twins, L-Twins and other larger capacity motorbikes especially in high revving, hot running applications and for long-distance touring.
Technical Specifications: