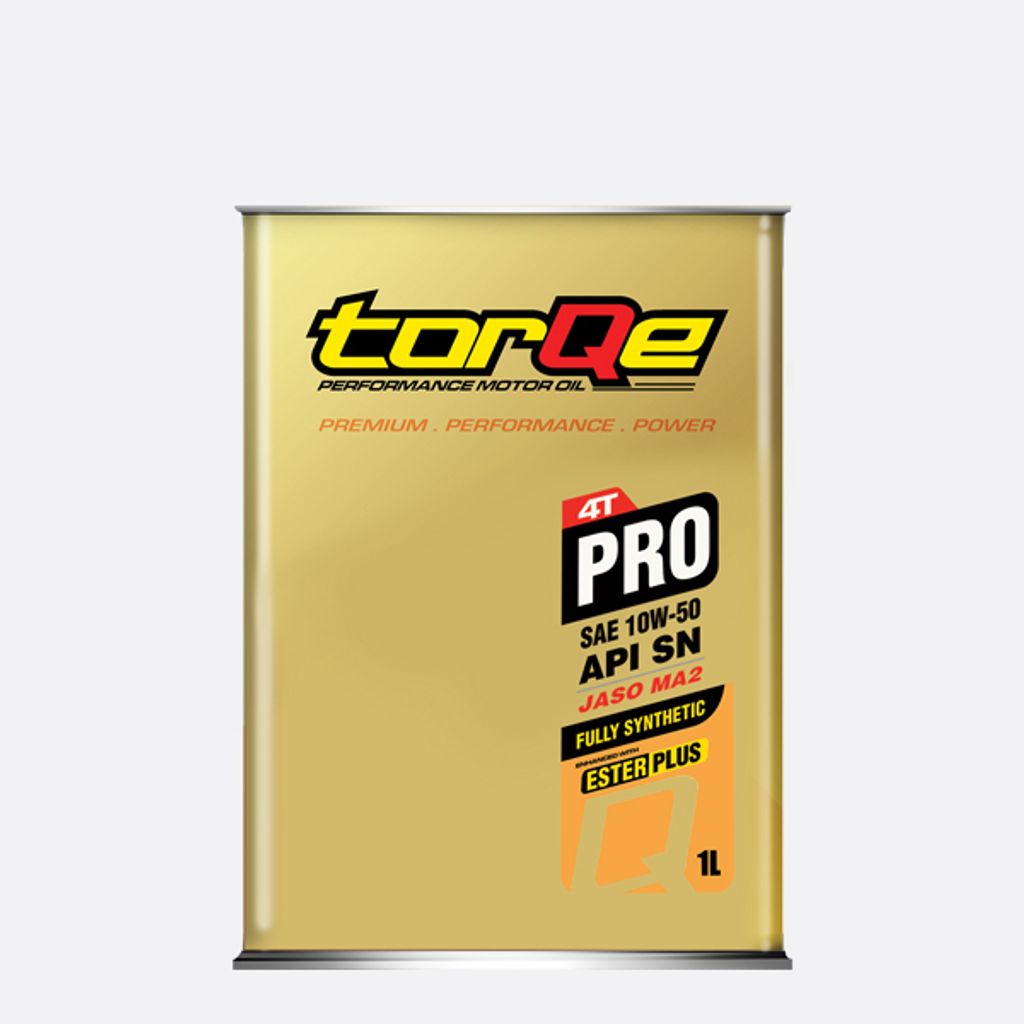 4T torQe PRO SAE 10W-50 (Fully Syn) 1L
4T torQe PRO 10W-50 superbike oil is specially formulated to complement air/liquid-cooled high performance superbikes of large engine capacities on dry/wet clutch.
torQe's unique Heat Stabilizer Formula developed with select synthetic fluids Ester Plus greatly withstands extreme heat stress, prevents viscosity breakdown and reduces friction to ensure the highest level of engine protection under the toughest conditions.
torQe is recommended for superbikes built for superb and excellent riding experience.
Technical Specifications