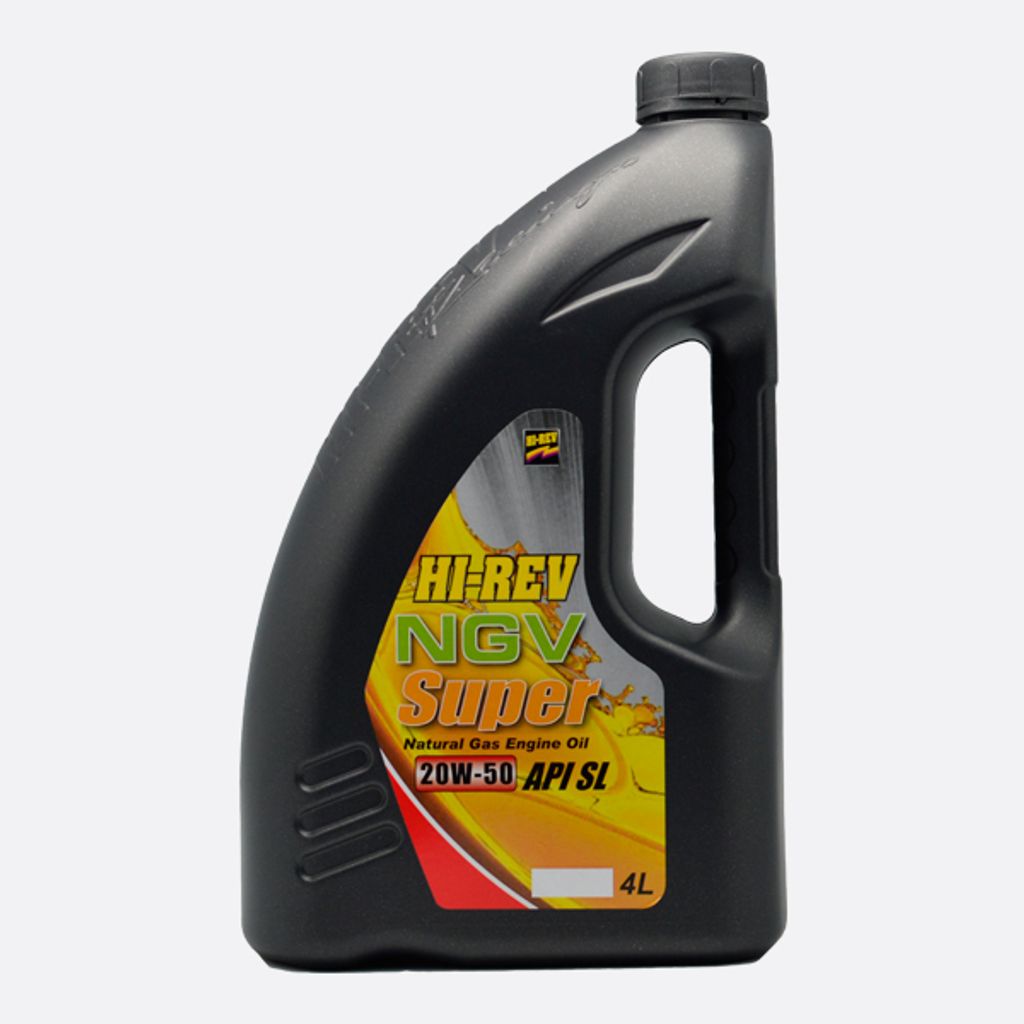 NGV Super 20W-50 (Mineral) 4L
HI-REV NGV Super engine oil is a medium ash natural gas engine oil blended with high quality base stock and balanced additive to provide resistance to oxidation and nitration.
Technical Specification :
API SL / CF
SAE 20W-50
ACEA A3-98 / A3-02 / B3-98
MB p229.1
VW 505.00
Provide exceptional protection against ring & valve wear.
Provide TBN retention for engine cleanliness.
Excellent resistance to oxidation & nitration.
Provide excellent lubrication performance to gas engine.
Provide excellent resistance to acid corrosion.