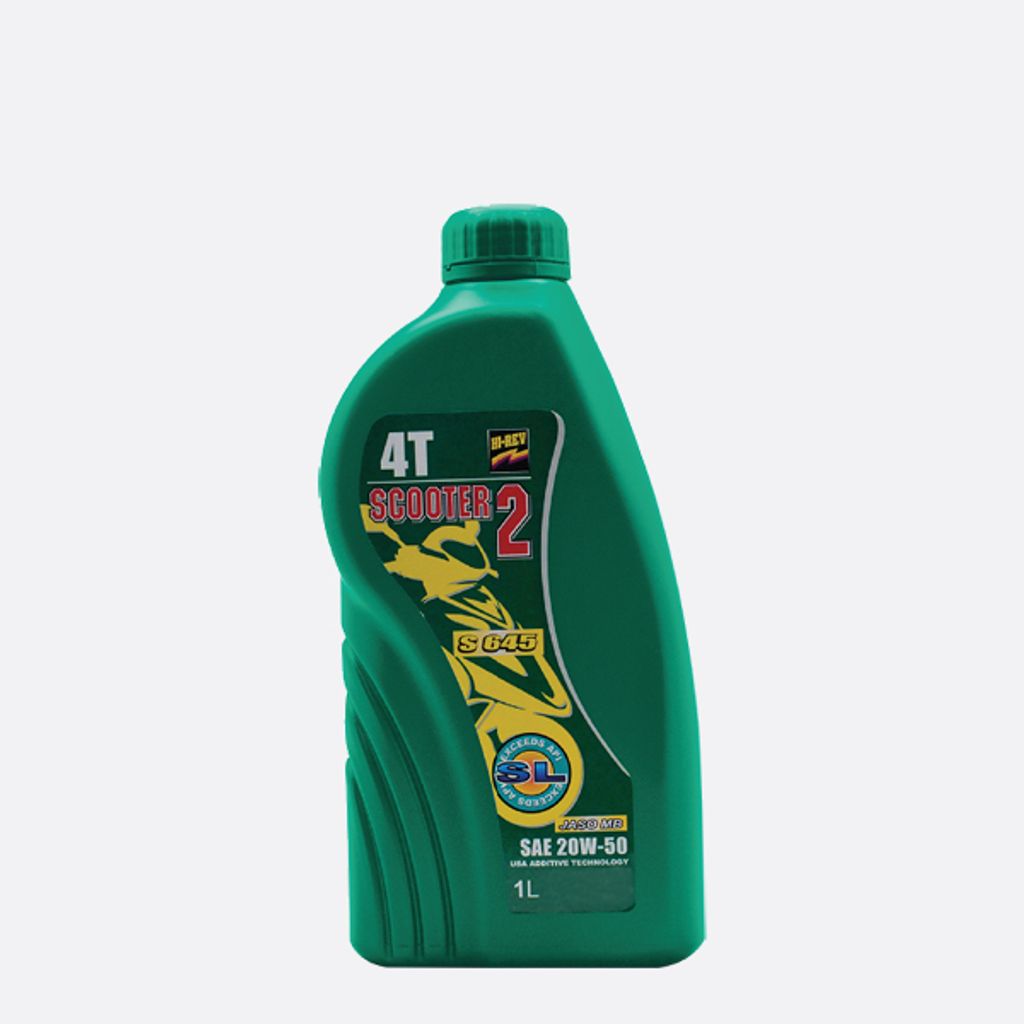 4T SCOOTER 2 S645 20W-50 1L
HI-REV 4T Scooter 2 is a dedicated four-stroke
engine oil for modern free revving scooters
equipped with CVT. It is specially formulated to
deliver high power and performance under
stressful riding conditions in demanding 4T
engines.
Technical Specifications:
- API SL
- JASO MB
- SAE 20W-50
Advantages:
- Protects against deposits and oxidation at
extreme temperature
- High performance anti-wear additives with
advanced detergant system
- Excellent shear stability for quieter and
smoother ride.