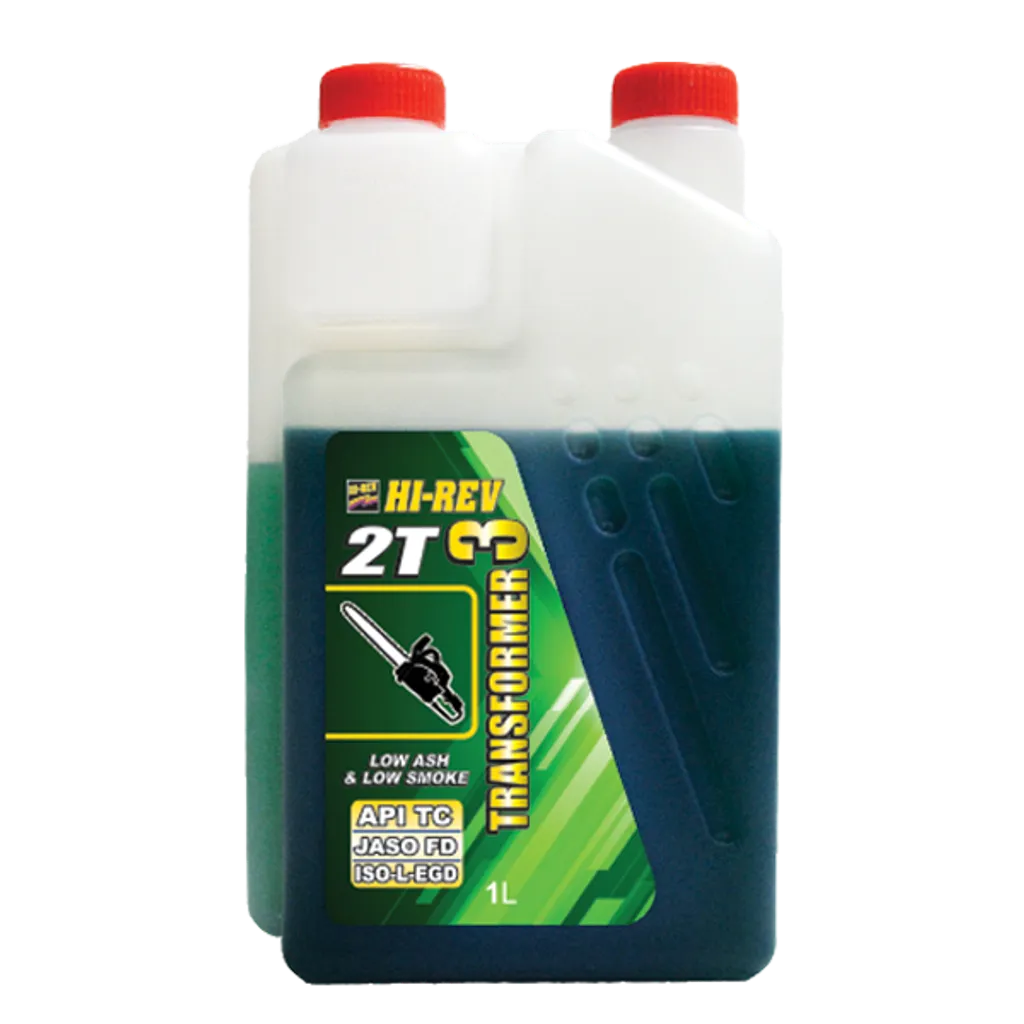 High Performance low smoke 2-Stroke engine
oil suited for chainsaws, gardening equipment
and other power tools. 2T Transformer 3
provides outstanding engine cleaning
characteristics and helps to extend engine life.
Mixes with gasoline and is ideal for use in
lubrication of any air-cooled, high-speed 2-stroke
engines working under severe conditions.
Technical Specifications:
- API TC
- JASO FD
- ISO-L-EGD