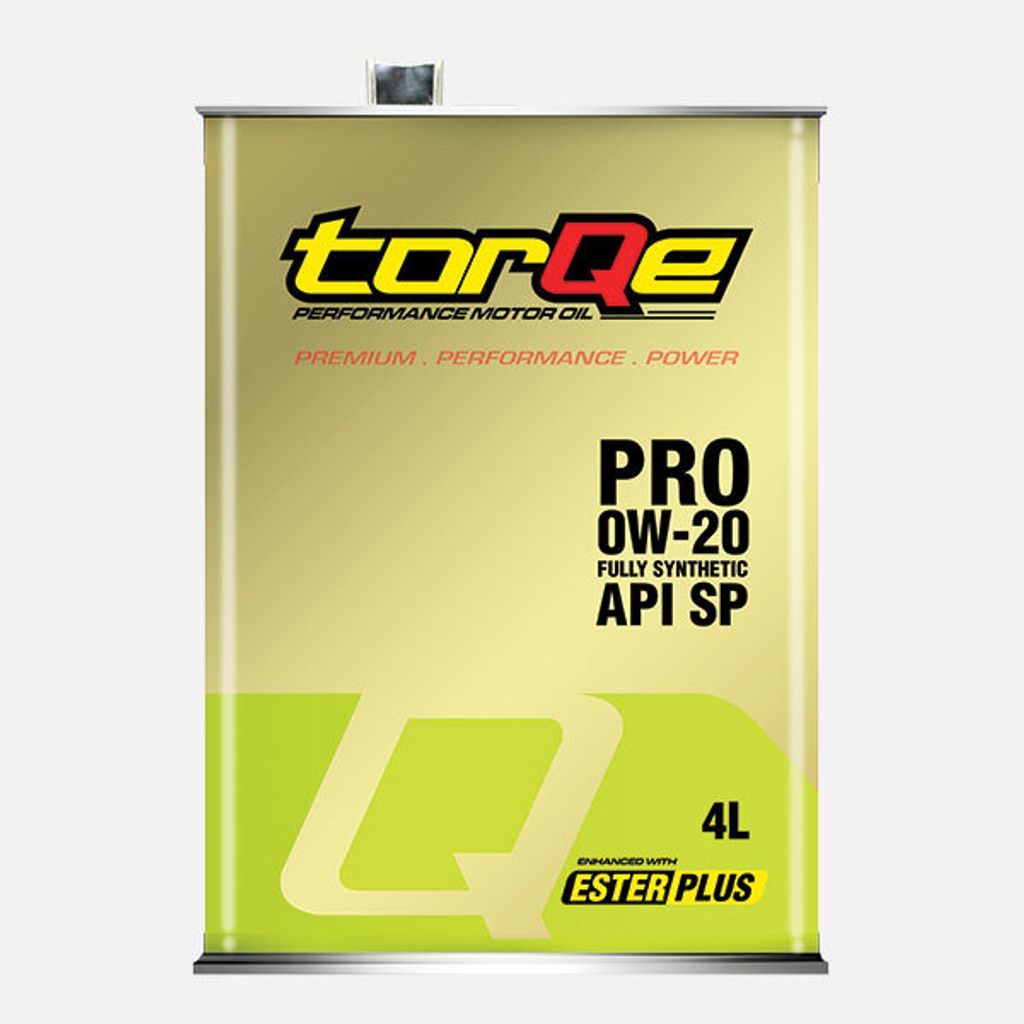 TorQe PRO 0W-20 is an innovative, energy-efficient, fully synthetic engine oil formulated with a unique blend of PAO and ESTER PLUS for exceptional performance & wear protection while meeting the challenging requirements of hybrids & turbocharged gasoline / diesel engines specifying low viscosity engine oil & compatible with aftertreatment systems.
Technical Specifications:
API SP / SN Plus
SAE 0W-20
ACEA C5
ACEA C6
MB 229.71
Opel 0V0401547
Ford WSS-M2C952-A1
STJLR.03.5006
Excellent thermal & oxidation stability for extended service life.
Outstanding sludge control & engine cleanliness at low temperature operations in hybrids.
Enhanced fuel economy & durability for modern driving conditions.
Exceptional flow properties boosted cold start & advanced bearing wear performance under start-stop operation.
Robust protection from low-speed pre-ignition (LSPI) and timing chain wear.
Superior shear stability for maintaining optimal oil viscosity at high temperatures.
Suitable for high-performance engines:
Gasoline, Diesel & Hybrid
European / American / Japanese cars